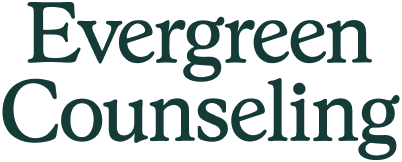 Begin your therapy journey with us...
We're honored and grateful to be a part of your journey. Let's begin by having you fill out the below contact form so our intake director can be in touch with you.
Evergreen Counseling's offices are located at 2140 Shattuck Avenue, Suites 804 and 401, Berkeley, California, 94704. Email us at [email protected] or call/text us at 510-373-2723.
Step 1
Decide you want to change and that you'd like expert help to do so…
Step 2
Get matched to an ideal-fitting therapist.
During a complimentary 20-minute consult call, our highly trained intake director will help match you to an ideal-fitting therapist for you. To do this, she takes into account your clinical needs (eg: What you need specific help with), your personality and who on our team might be a good personality match, and logistics (eg: Do you need weekend sessions? Do you want to see your therapist in-person?). Our intake director with offer you one or two ideal fits.
Step 3
Speak to the therapist you were matched to.
Because the number one indicator of successful therapy is a good match between therapist and client, we offer another 20-minute complimentary consultation call for you to speak to the one or more therapists you were matched with. We want you to speak with them and feel truly comfortable about moving forward and booking a first session with them.
Step 4
Begin weekly therapy sessions and finally get the expert help you need and deserve...